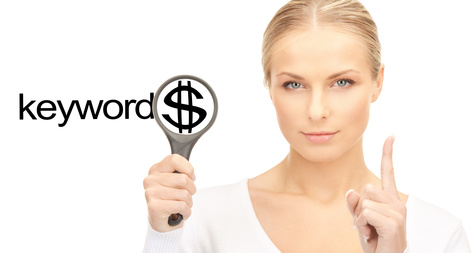 ---
HVAC SEO – Tips, Tricks, and Tactics That Will Improve Your Website Rankings
Search engine optimization (also known as SEO) is forever changing and remains a closely guarded secret by the search engines, including Google.
These search engines use what they refer to as "algorithms" (sounds like a jungle mammal) to determine where your website will place in the bitterly competitive organic (free) search results. 
Note –
These tips I'm revealing in this article work for any business that has a lead generation website designed to generate phone calls and emails.
While some algorithm information is released by Google, most of the important details are not. There are a few things we do know and today we are going to discuss how you can dramatically improve your HVAC SEO rankings using what is commonly referred to as "content". Content is simply any information you post on your website or social media.
Here are 5 examples of SEO friendly content:
Videos

Press Releases

B

log posts

Podcasts

Website content
All 5 are a great way to improve your website rankings but today we're going to discuss content to establish yourself as an expert and get tons of incoming
links.
Google is placing a very high value on updated, fresh website content. One of the best ways to take advantage is to update your website blog at least 4 times a month, more if possible. Google likes websites that get updated frequently vs. static, stale sites.
Here' s an example of how quickly new content can get ranked on Google. I recently wrote a blog article titled "

HVAC AdWords – Does Your Account Manager Have a Grip?

" I posted it on our website, Linkedin, and other social media.
Within days, we had moved to

PAGE ONE ON GOOGLE

, in the  first, second, third,  AND fourth positions for the keyword term "HVAC adwords manager".
(HVAC stands for heating, ventilation, and air conditioning, a widely used industry term for ac contractors).
That AdWords blog I wrote (and our website) are also ranking for a ton of variations of this keyword. While the search volume is relatively small, the chances are almost 100% that we will get the click for anyone looking for an HVAC AdWords manager!
You can take the blog content you create and turn it into different formats like videos and podcasts. Then, you can create a press release to announce the release of the video or podcast. Here's 5 tips to master your blog posts and get your voice heard.
The lesson here is that frequent blog posting not only gets the blogs themselves ranked, but the frequent content updates improve your overall website rankings as well.
Another way to improve your HVAC SEO image in the eyes of the search engines is by updating your site with new products and services. This new content will be quickly found by the search engines and can help improve your web placement.
Just be sure to intelligently place your primary keywords for the new products and services within the page content and the behind-the-scenes coding.
The on-page meta titles and descriptions are hugely important in how often your results get clicked, regardless of where they are ranked at any given time.
A page title and description are the results that searchers see on the Google organic listings when they complete a keyword search. They are written within the coding of your website.
Even (or especially) if your rankings are less than perfect, you want to entice as many of the search visitors to click through to your website as possible. You do this by treating the content of your titles and descriptions as though they were paid Google ads, not just free listings.
Here's an article that goes into the very important details of exactly how to achieve high click-through-rates for your website, even when your rankings aren't exactly stellar.
Now you have created your content, let's move on to distributing your content see how this
content can get us back links and grow your site authority.
Distribute Your Fresh Content
We want to distribute content for 2 reasons.
• To create quality back links which are still a significant ranking factor
• To generate traffic from your content to your website. So that you are aware, generating back links to your website is like generating votes for your site.
The more "votes" you have, the more the search engines will promote you as a leader within your niche, improving your rankings. The quantity of links however is not as important as the quality.
So using spam link building tactics is actually a sure way to get your website black-listed by Google. Be careful when link building. This is why I made the point by saying you must create QUALITY content.
If your content is engaging, informative and well done, other people will naturally want to link to it or share it in social media.
This not only generates exposure for you, but also gets you quality back links and increased authority in the eyes of the search engines.
When you create a blog post to boost your HVAC SEO, share it on all of your social media profiles like Twitter, Facebook, Google plus, LinkedIn(if business related), Tumblr, Reddit and StumbleUpon.
This helps you gain exposure and links. If people like it, they will share it which will greatly help you as explained above. If you have a mailing list, email them about your new post. Again, we are looking to get exposure to our content.
Next, you want to distribute the videos you created. These need to link back to your site. So include a hyper link to your homepage or the page which discusses the topic at hand in the description box of your video.
Like this:

Upload your video to as many video sharing sites like YouTube, Vimeo, and

others

as you can. This also helps generate traffic and links.
To create videos, you can easily take the content you created an article out of, put that information into a PowerPoint, read it out loud and capture it with a program like Camtasia or Jing, and voila, there is your video.
Video is not a strategy you want to overlook. YouTube is the second largest search engine on the planet. Many people go there to look for answers to their questions.
YouTube is not only a great source for a powerful link but also a great way to generate traffic and get more eye balls learning about how you can help them.
Sometimes videos will rank very well on Google. Check out this example below of a client's video our company ranked on page one , first position:

They will get your press release in front of 200+ of the major news outlets, such as:
Again, this is another way to get links pointing back to your site and generate traffic. Press release links don't count as well for HVAC SEO as they used to, but are still a great way to generate traffic.
We've had a ton of success ranking press releases for our clients. This is how we dominate search engine results.
We often times will rank not only the client's website for their chosen keyword, but also a press release and a video, ranking in  3, 4, 5 and sometimes even 9 spots on page 1 of Google. Now that's what I call market domination!
Did I miss something? I would love to hear your thoughts and feedback! Have you uncovered another technique that works for you? Leave your comments below.
 About The Author:
 This article is written by Michael Haines, the founder of AC Direct, the oldest and most visited HVAC e-commerce site in the country. Michael has generated over $40,000,000 in HVAC revenue using web based marketing from his own HVAC websites, including local service and installation sites. His websites have generated over 17,000,000 visitors and were featured in the INC 5000 list of fastest growing companies in America, 2 years in a row.
Please contact us directly at:
407-459-8804 or email info@TripleYourClicks.com.com
Related posts