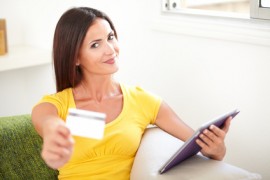 Have you been wondering how your competitors have so many Google reviews?  If so, this program is for you.
Why 5-star reviews are so important to your Google rankings and winning your customers over.
Have you ever been faced with making a big decision, maybe you were faced with hiring a contractor to remodel your home or a roofing company.  These can be stressful decisions and there's a lot of pressure to choose the right one (we all know too well what it's like if you make the wrong choice). So you get quotes, pricing is about the same, the company's representatives all seem pleasant and honest, who do you choose?
In days past we would ask our friends and neighbors in the form of what we call "word of mouth" advertising.  However things have changed, our lives have become highly digital and internet-based, we now rely on Yelp for reviews before trying out a new restaurant or hair salon.  We go to google to see what people are saying about their experience with this contractor or a landscape company.  This is the new "word of mouth" advertising and it's especially vital for local businesses.  
To give you an example, below is a google search for  "Orlando roofing company", out of three companies who appear in what is called the "3 pack", one has 119 reviews compared with the other two who have less than 10.  That's a big difference and there's power in numbers.  Especially when people now rely on reviews to help them decide who they do business with.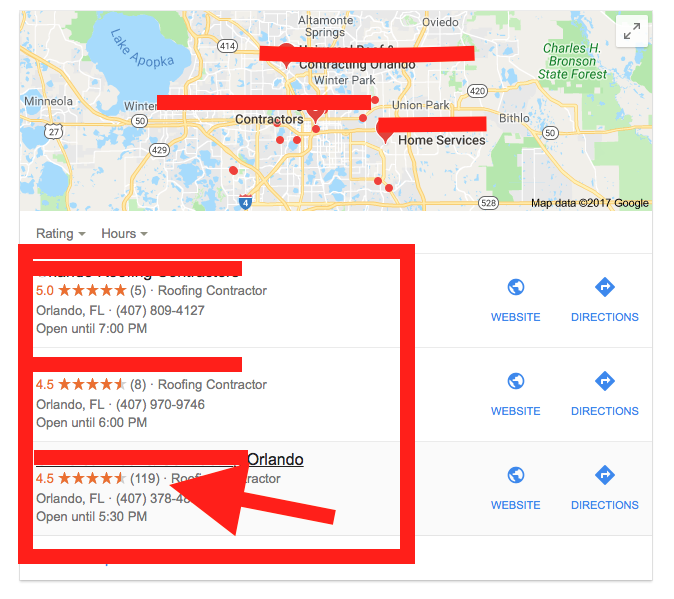 Get 5 star reviews and…..
Rank higher than your competitors

Get more leads

Get on the first page of google

Connect with your customers

Showcase your reviews

Improve your business with customer feedback

Build social proof

How it works:
It starts with an email or text message, however you typically communicate with your customers. Our program provides the platform for you to easily reach your customers after a sale or service.  
Customers Give Feedback
The customer is then asked how likely they are to refer or recommend your company.  Those customers who rate you highly will be asked to leave you a review on a review site that you've selected.  Poor customer experiences are captured and dealt with privately so you can follow-up and resolve their issue.
Testimonial Widget For Your Website
Easily display powerful customer testimonials on your website with our testimonial widget.  Just copy and past the widget code to any section or page of your website and you have fresh relevant and valuable content from you satisfied customers.
With our software management, you can choose to manually control the reviews that are displayed or have them uploaded automatically.  You can even choose the specific star rating for reviews to display.  
Our testimonial widget:
Display positive testimonials

Simple to install

Fresh content that stands out
Encourage Online Reviews
Customers who rate you positively will then be asked to rate you on one of the 3rd party review sites you have selected.  In this step we offer direct links to your Google reviews, Facebook page and dozens of other sites to easily review your business. Developing and expanding your online reputation with a steady and consistent stream of positive reviews.
Encourage positive reviews

Over 40 review sites

Improve your reviews and rankings
Review Monitoring & Reporting
We provide monthly reports with valuable feedback on your customer service allowing you to make adjustments you may not have known were even needed. Negative reviews can actually be an opportunity for you to turn an unhappy customer into a satisfied one as well as improve the overall experience for future customers. Our reporting will allow you to stop guessing and hoping you're meeting your customers needs and allow you to share them across the web.
Plus we monitor other review sites and alert you to new reviews so you can respond proactively and appropriately.
And best of all, we manage it for you so you and your staff are not taxed with one more marketing thing to do.
Please contact us directly at:
407-459-8804 or email mramie@TripleYourClicks.com
Related posts