'm
It's not complicated, really. Great contractor web pages, that is.
The details I've learned about promoting contractor websites began to take shape over 10 years ago within my AdWords landing pages.
Looking back now, my early attempts at service and repair offers on my website seem almost amateurish.

As I slowly became more sophisticated at AdWords, I quickly discovered that website page design could improve my conversion rate by up to 600%.
Over the years, I tested hundreds of designs and various offers in my own contractor websites, mixing up the content and trying to uncover what works best. If you want to convert between 15-25% of your service and repair website visitors into customers, following are the top 9 unbelievably simple secrets:
1) Keyword selection and use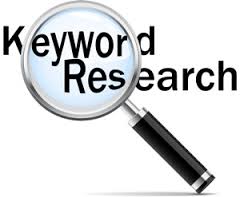 Here are the primary "money" keywords (those with the most searches) on a national basis for an air conditioning/heating service company:
air conditioning repair

ac repair

air conditioner repair

furnace repair

air conditioning service

air conditioner service

hvac repair
Here are the top Plumbing keywords

plumber

emergency plumber

24 hour plumber

the plumber

plumbing repair

plumbing service

local plumber

find a plumber
Electrician:
electrician

emergency electrician

commercial electrician

licensed electrician

residential electrician

electrician services

electrical repair

local electrician
These are the keywords that get the most searches but are also the most competitive to rank for. Of course, you will want to include the geo-modified (location) versions for your particular market.
Searcher intent is a big part of the equation as well. If someone searches the term "goodman furnace" they are most likely a furnace replacement prospect, not repair.
Keep in mind that the home page of contractor websites is probably going to get the best rankings of any page.
I would include the top 3 keywords and their relevant variations you wish to rank for on this page. Name the links in your main navigation bar at the top of the home page so they include each keyword, like this:
(City) Air conditioning repair       (City) Furnace repair    
Once a visitor arrives on your home page, they will see these links (among others) that allow them to quickly navigate to the right page for their desired need. This accomplishes 3 things
It allows your visitor to efficiently navigate your site

It tells Google what your website is about

It provides an opportunity to rank for variations of the primary keyword
You MUST be clear on all 3 elements. Links that include a keyword tell Google which are your most important pages and they use this as a primary website ranking factor.
The more links (within reason) on your site that include the primary keywords your visitors search for, the more "juice" Google will give your website.
For plumber contractor websites, on your plumbing repair or emergency plumber page,

include the keywords and several variations that you wish to rank for

. Don't try and trick the search engines by keyword stuffing, or awkwardly inserting the keywords in an unnatural way.
That doesn't mean you shouldn't choose a primary keyword to target in each piece of content. You should use that keyword in your title and URL.
However, variations on your main keyword will naturally be peppered throughout your content.
When you're targeting a keyword, you might want to have a handful of "sub-targets" in mind.
ac repair contractors Chicago

air conditioning service in Chicago

chicago ac repair service

chicago ac companies
Use the

Google Keyword Planner

to identify these keywords and their search volume.
You are looking for keywords that have a search volume of 20-50 each month. It's smart to go after keywords that have less competition and lower search volume because they are easier to rank for.
Plus, there are hundreds of variations that, in total, can drive very significant traffic to your service pages.
Also, if you find that your content is getting traffic from a related keyword that doesn't actually appear on the page, go back and add it in.
For example, let's say you want to rank for the term "plumbing repair service chicago".   You could naturally pepper the words "repair service" "service" and "Chicago" throughout the content of the page – better optimizing the page for that sub-target keyword.
However, don't be fooled when you rank for keywords such as "electrical repair service in san diego Ca". The search volume on keywords that have more than 3-4 words is almost non-existent for contractor websites.
I would simply include each of the words in that search term throughout my website content so you can rank for the shorter 1-4 word versions that matter.
Google has improved its ability to interpret your keyword content and provide visitors with good results.
They will scan the page and rank you for many long tail keyword variations even though the exact keyword is nowhere on the page. This is a smart way to

outrank your less accomplished competitors

for a wide variety of useful keywords.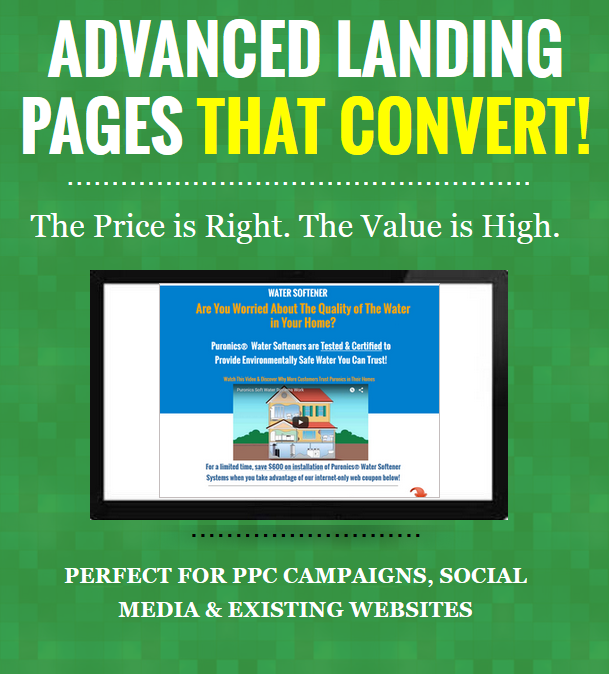 2) How many times should you use the keyword on each page of contractor websites?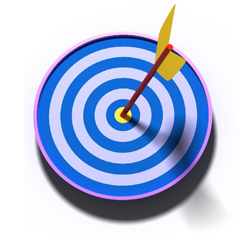 There is no ideal number or frequency. The number of times a keyword appears on the page will vary depending on the type of content you have created, how long it is, and other factors.
Instead of worrying about a number or an ideal rate of keyword density, focus on relevance, uniqueness and value.
Ask yourself these three questions:
Would someone using this keyword find my content relevant to their search?

Would someone using this keyword be able to find this same content somewhere else?

Would someone using this keyword be satisfied with the content I'm providing?
If your content is truly relevant to the keyword, it should naturally appear in the content at a reasonable rate, so that both readers and search engine spiders can tell what your content is about. Write like you speak and insert the keywords in a way that is natural and flows well. You will not fool Google with awkward keyword stuffing.
3) Where on contractor websites should the keyword appear?
Use your main keyword, or a variation of it, in all of these key places on the page:
·         The URL
·         The primary "attention" headline of the page (your headline should begin with the keyword for best ranking results)
·         The supportive sub-headline to the primary headline
·         The title and H1 tags (see chapter X)
·         The first sentence or at least the first paragraph
·         Image file names and alt text
·         The meta title and description
·         In outward links to related content within your website
Inserting the keywords in each of these 8 positions will prevent you from having to overuse them within the content of the page.
4) Page design and layout tips
On your service page (or any page for that matter), I do not recommend a "hero shot" of your staff and a bunch of vans in the parking lot. This is more of an expression of your ego than it is a benefit to your visitors.
I would suggest a high resolution shot of a happy family or an attractive female with a headset and your logo photo-shopped onto her shirt. You can purchase amazingly well produced photographs that are a great benefit to your visitors and website.
If you are going to use employee photos, be sure they are custom and shot by a professional.
Your images and graphics have just one purpose – to support the message and content of the page they are used on. DO NOT insert random shots that are designed as filler or to balance the page.
Make sure that whenever you insert an image it is a visual representation of the message in which it is placed.
Your "hero" shot at the top of the page should be selected to set the tone of your web page and to instill a sense of friendliness and trust  for your company. Select that image very carefully.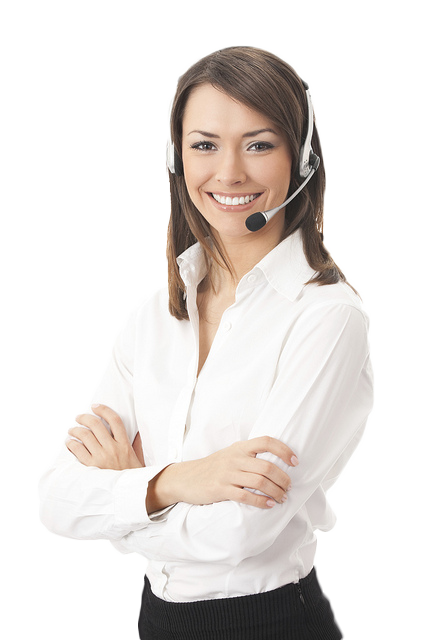 5) Use of unlicensed images on contractor websites

Be sure that every photograph or image you use is licensed to you directly through the owner.
DO NOT go on Google and swipe images. They are there for the taking but may be copyright protected. It is easy to insert invisible tracking code in an image you own.
Whenever it is copied the owner is notified of the violation and where it exists.
The owner can demand up to several thousand dollars and sue you (and win) if you refuse to pay. Also, you don't want to have an image on your contractor website that is used all over the web. This is unprofessional and can turn off many visitors.
To protect yourself, insist that your website developer provide you with licenses for each image or graphic on your website. You will be held accountable, not them, in case of a violation.
6) Proper use of page URL's and addresses
When you are setting up (or modifying) your ac repair and furnace repair pages, be sure your page URL or address – http://yourcompany.com/residential-services/ac-repair has the primary keyword in it.
The company named has been removed in the link above but it is an actual HVAC website I found.
For ranking purposes, this URL has a problem – the primary keyword, "ac repair" is too "deep" within the URL to benefit ranking. Of course, the URL is only one of many factors but it still needs to follow best practices.
Google assigns relative importance to each keyword in the address based on the order they appear.
In this case, here is the relative importance to Google of each keyword, in order:
Keyword – "your company"

Keyword – "residential services"

Keyword – "ac repair"
They should easily rank for their company name because it is part of the primary domain. They do not rank (nor will they ever) for "residential services" because this sounds like a real estate term, not HVAC.
This is a blunder on the part of the design firm, but unfortunately the website owners will never know, unless they read this article, of course.
They may rank for the term ac repair assuming they have followed other best practices but this URL is not helping. One mistake like this will not necessarily kill your contractor website rankings but it could mean the difference between first and second page placement.
Here's an address that will provide better ranking juice:
http://yourcompany.com/ac-repair-houston
The longer URL that includes "residential services" is actually interfering with the ranking of this page because it will appear to Google that "residential services" is the more important keyword, with "ac repair" being an afterthought of the page.
In the HVAC industry "residential services" is a completely irrelevant keyword, yet it is front and center on the website. They actually have a primary page linking directly from the homepage that is titled "Residential Services".
If instead, Google sees a direct link from the home page to the ac repair page without first having to go to residential services, they will give it greater credibility as a primary service of your website.
7) Keep your service and repair web pages simple and clutter-free
Keep the

content and page design tightly focused

on the message and solutions. I know how tempting it is to try and be all things to all people, but this is not the time or the place.
Leave out distracting promos or offers that have nothing to do with why they are on your ac repair page in the first place. If you are offering ac repair leave out distracting duct cleaning, replacement, and maintenance offers on the page.
Give each of these services their own page and link to them from your home page.
Your ONLY goal is to entice them to call you and address their pain, not to overwhelm them and distract from that goal. Too many options just encourage analysis paralysis and will pulverize your conversion rate.
Your home page can highlight your full range of services but this customer has an immediate need so get to work filling that need with focused landing page message.
Each of your repair service landing pages must be designed solely to support a single set of symptoms and to fulfill a need the customer currently has.
Do yourself and your customer a favor and stay focused on your message, providing a clear solution to their problem, and getting them to contact you, right now.
Carefully guide your visitors through the 4 step AIDA principle I've discussed in other articles.
8) The most important content elements of properly designed service/repair website pages are:
A compelling headline and follow-up sub-headline that promises your visitor an immediate solution

Compelling text that fully explains the headline in detail

A strong call to action so your visitor knows exactly what to do next

Strong and visible placement of your phone number

Avoid "Commodity Phrases" at all costs ("we're number one", etc)

A "Contact Us" box placed very prominently in the upper right or left of the page, well above the fold.

Keep your landing pages simple and clutter-free

Keep paragraphs to 4 lines or less
Your service/repair web page is different from your "all services included" homepage in that it focuses on solving one problem,

makes a compelling offer

, and then shows the customer exactly what steps they need to take to get their life back to normal.
9) DO NOT expect your website designer to get this right
I have yet to meet a web designer who fully understood the essential elements of well-crafted AC and furnace repair website pages. As a matter of fact, their advice will usually cost you sales.
It seems they spend all their time on website development and layout and almost none on the marketing and conversion aspects.
But if you ask them, they will tell you they are an expert at both of these two elements. But trust me, they ARE NOT.
I discovered early on, I was going to have to learn everything I could about content writing and how to create the highest number of conversions possible.
I estimate I have spent around TEN THOUSAND hours studying, testing, and designing landing pages and formulating traffic strategies over the last 14 years for my own contractor websites. This article is the culmination of that time and exhaustive effort.
Unless you come across the rare exception to this rule, take this important element under your own wing if you expect to excel on the web.
---
Have You just about given up on ever having a successful website?
Does your online competition seem to have a huge competitive edge?
Is running your business and trying to be an online marketer just too much?
CHECK OUT MY ADVANCED RANKING SYSTEM
The Only 100% Done-For-You Website Ranking System Designed to Implement Proven Strategies That I Have Personally Used To Generate $40,000,000 in Sales from 17,000,000 Visitors
---
Question: Would your customers respond better using this method rather than your typical approach? What else works well for you? Share your comments now
This article is written by Michael Haines, the founder of AC Direct, the oldest and most visited HVAC e-commerce site in the country. Michael has generated over $40,000,000 in HVAC revenue using web based marketing from this and other sites, including local service and installation sites.
His websites have generated over 17,000,000 visitors and were featured in the INC 5000 list of fastest growing companies in America, 2 years in a row.
Please contact us directly at:
407-459-8804 or email info@TripleYourClicks.com.com
Related posts