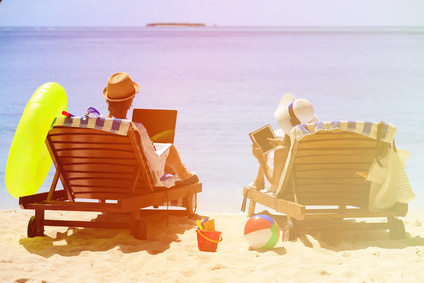 ---
Contractor SEO – Get Your Free Tool That Monitors Your Google Website Rankings
When starting a new contractor SEO campaign or expanding an existing SEO campaign, it is helpful to identify and target the "low-hanging fruit". A good strategy is to identify keywords that your website already ranks for, just not necessarily in a dominate position.
Many times your website will already rank on page 2, 3, or 4 for a particular keyword. Because the search engine has paired your site to that keyword, it means you are in the running to move to page 1.
By implementing an optimization plan for those keywords that already rank, your website can often quickly move up the ranks into a position that will begin to drive significant traffic.
The first step is to identify those keywords which have begun to rank.
______________________________________________________________
"There are many paid tools to track keyword rankings, but my favorite is a free tool that helps you to check the rankings of up to 100 keywords quickly."
______________________________________________________________
Rank Checker is a Firefox extension that can be downloaded after signing up for a free SEOBook account. Once downloaded, Rank Checker is easily accessible via a desktop icon located on your computer monitor.
When you have implemented your ongoing contractor SEO and inbound marketing plan, you can monitor these keywords weekly (or daily if you are obsessed with top rankings like me).
Target these keywords that you want to improve the rankings for by inserting them into the content of your relevant web pages. Also, blog posts are a great way to target particular keywords and provide fresh, updated content on your site.'
Google places a huge emphasis on updated content, and many times, just a couple a blog articles targeting a particular keyword will improve your rankings for those keywords.
I've seen ranking results in as little as 48 hours after posting a blog. Once you see this movement, keep posting more blogs centered around those target keywords to keep the momentum in place.
Place the target keyword at the very beginning of the article headline and in the body text 3-5 more times. Keep it natural and don't think you can trick the search engines by "keyword stuffing" your articles. If you are a contractor, SEO is an important part of your success.

---
 Have You just about given up on ever having a successful website?
Does your online competition seem to have a huge competitive edge?
Is running your business and trying to be an online marketer just too much?
CHECK OUT MY ADVANCED RANKING SYSTEM
The Only 100% Done-For-You Website Ranking System Designed to Implement Proven Strategies That I Have Personally Used To Generate $40,000,000 in Sales from 17,000,000 Visitors
---
Did I miss something? I would love to hear your thoughts and feedback! Have you uncovered another technique that works for you? Leave your comments below.
 About The Author:
This article is written by Michael Haines, the founder of AC Direct, the oldest and most visited HVAC e-commerce site in the country. Michael has generated over $40,000,000 in HVAC revenue using web based marketing from his own HVAC websites, including local service and installation sites.
His websites have generated over 17,000,000 visitors and were featured in the INC 5000 list of fastest growing companies in America, 2 years in a row.
Please contact us directly at:
407-459-8804 or email info@TripleYourClicks.com.com
Related posts