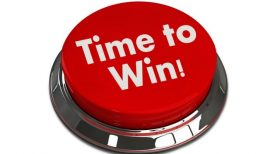 High Converting Landing Pages- Before and After Case Study
Background:
An HVAC contractor was overspending and under-delivering on their company's Google Adwords campaigns, he needed high converting landing pages but didn't realize it at first.
After using expensive programs to try and learn Google Adwords and engaging the services of bargain-bin content writers and landing page designers in an attempt to generate leads, this contractor turned to Triple Your Clicks to refine his approach.
Our preferred and proven solution consists of Google Adwords management with 3rd party call tracking and customized high-converting landing pages.
However:
With this client, we faced challenges and results that corroborate a long-held position of our own company.
That position is quite simple.
Rich content and carefully targeted, unique high converting landing pages are critical to improve the most important metrics in PPC and Adwords-based marketing strategies: namely, the conversion rate for lead-generation.
There are many ways to increase the amount of traffic driven to your landing pages. However, once you've captured a potential visitor to a page, it's up to the page to grab their attention long enough to convert them into a bona fide lead.
The specifics of this account, our interactions, and the measurable metrics we tracked throughout the process make for an interesting case study on making mistakes and on mastering Google Adwords.
Goal: The client's campaign goals were clear and relatively concise; they wanted improved conversion rates. Essentially, the primary desire was to cast a net that was both wider and more accurate. Triple Your Clicks created a comprehensive plan involving rich and highly focused content that was unique and engaging.
We weren't initially able to employ our plan as conceived; the project was plagued by delays, copyright infringement queries, account disruption, and poor data tracking.
Google Adwords Challenges: The primary challenges we faced during this campaign were caused by the client's stated desire to save as much money as possible short-term. That goal was not compatible with the long-term goal of creating irresistible content using TYC's proven techniques. That was made abundantly clear when the client made the initial decision not to use all of our services and opted to provide their own landing pages.
This wasn't, of course, done maliciously. The client was engaging in the age-old practice of trying to save money. It wasn't until later that we were able to prove that the client actually lost time and money by doing so.  The Adwords account metrics such as clicks, impressions, and click-through-rate (CTR) showed ample traffic was getting to their landing page however, the quality score and conversion rates showed that the landing pages were not turning that traffic into relevant leads.
While we are sympathetic to all of our client's budgetary needs, the client chose to cut costs by seeking out what they assumed was a less expensive landing page solution.
That would go on to backfire.
The landing pages created were not message-specific, engaging, or unique.
They were – to be frank – lifeless cookie-cutter creations that were little more than boilerplate with keywords inserted several times. In a market as large and competitive as Dallas, slapdash landing pages simply aren't going to cut it.
As a direct result of those bland landing pages, the per lead acquisition costs were quickly proven untenable. During and after the initial period in which those landing pages ran, Triple Your Clicks engaged in a deep discovery session with the client.
During those discussions, we were able to drill down and uncover how much the client could pay for a lead at a profitable rate, cost per acquisition (CPA) of tangible leads. Based on his service call revenue and geo-location, it needed to be around $45 for service leads and about $100 for system replacement leads.
He was averaging $200 per lead with landing pages designed without taking into consideration the psychology and engagement necessary to turn website traffic into phone calls.
Our client also declined paid third-party call tracking initially, opting for Google's free call tracking. We cautioned against this because once the Adwords lead is handed off to the HVAC contractor, we have no way of tracking if that lead can be tied to any source of revenue, the free service from Google simply doesn't provide enough data.
Murkiness, when you're spending money on Adwords and trying to improve conversion rates / lead generation is, to put it mildly, ill-advised.
Stop Driving Your Adwords Traffic To Landing Pages That Don't Generate Leads
Google Adwords Solution:
At this point, you're wondering: how did you fix it? 
Regrettably, it is not always possible to learn something without experiencing it. We moved forward as best we were able – initially – with the client-provided landing pages and free call tracking. Our client didn't understand how poorly optimized their strategy was until the first round of unfavorable numbers (see below screenshots) came in.
Once our discovery meetings had drawn to a close, however, we were ready to discuss solutions. Our client agreed to purchase our landing pages and our call tracking. That put full control in the hands of Triple Your Clicks; that, in turn, put the focus on quality content and measurable, tangible results.
We mentioned delays earlier…
It took our design team six days to create new landing pages which required the Google Adwords account to be put on pause.  Unfortunately continuing to run the current ads and driving traffic to a page that was not converting proved to be a losing proposition with no return on investment.
However these new and improved, high converting landing pages were completely customized and tailored to the most profitable services our client provided. They were content-rich, keyword-smart, and, most importantly, they were engaging. 
The results were staggering. They spoke for themselves. We noticed an immediate and irrefutable spike in conversion rates.
At that point, we capitalized on the situation by reorganizing all of our client's ad groups to focus on the keywords that had the best performance. We used only the top 20% of keywords to create highly relevant ads, exposing potential clients to compelling offers that spoke directly to their needs while at the same time increasing our Quality Scores, resulting in lower Average Cost-per-clicks over time.
As we mentioned, our client's conversion rates and CPA (Cost per acquisition or cost per lead) were not favorable early on: 3.77% and $214.22, respectively.
Fast forward one month!
The conversion rate improved by a stunning 390% just by adding our custom high converting landing pages.
The cost per acquisition dropped dramatically, as well, from $214.22 to $68.08. That's a 68% drop in cost per lead.
That enabled the HVAC contractor to increase their monthly Google Adwords budget, increase the number of optimized campaigns, track which leads led to actual revenue, built a usable marketing database for their future, and ultimately form lasting customer service relationships.
Final Thoughts
We often stress the importance of custom high converting landing pages to our clients. It can begin to feel like a mantra. However, as this case study has clearly demonstrated …
… the statistics are on our side.
Ultimately, content is king. Spending money on Google Adwords without ensuring that the quality of the content speaks to your potential customers in a meaningful way, as well as good solid lead source tracking is essentially setting your money on fire. There is no question, high converting landing pages will quickly drive your conversion rates up resulting in an increase in your return on investment.
Question: Would your customers respond better using this method rather than your typical approach? What else works well for you? Share your comments now
This article is written by Michele Ramie, the founder of Triple Your Clicks. Please contact Triple Your Clicks directly at: 407-459-8804 or email info@TripleYourClicks.com.com Related posts