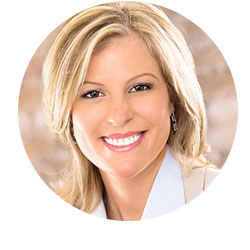 Michele Ramie, PPC Director & Co-Founder
Like you, Google AdWords Certified Expert and Social Media fanatic Michele Ramie has seen the changing definition of the word "internet marketing" evolve in many ways over the years. Is it the same as 5 years ago, 2 years ago, or even last year? For better or for worse, the answer is without debate!
With over two decades of training and coaching experience, and most importantly, real-life, in-the-trenches business experience, her definition is radically different.
Positive thinking is great and all but is it enough?  Is success meant only for the chosen few who rise to the top? Or, is there a different story?
Michele embraces the day-to-day struggle all business owner's face. At every opportunity she shares with listeners and clients alike her commitment to fighting for success in each business and personal relationship. She believes in the moment-to-moment challenge that burdens us all as we face our computer and contemplate our next move up (or down) the internet positioning ladder.
Michele's philosophy is simple:
"I believe that my friends are all unique.  Because we are dedicated to our friends', we tend to have their best interests at heart. Do the same for clients. Sometimes, this requires sharing what they don't want to hear, but really need to hear. And, just as I'd warn a friend who was about to make a considerable mistake, I owe it to my clients to not be a "yes" girl. You invest in my expertise and honesty; I will always give you both."
Michele was born in upstate New York and moved to Florida when she was just 15 years old. By her own admission, the move was "unsettling" at the time. Now, the beautiful Florida weather has healed her adolescent wounds.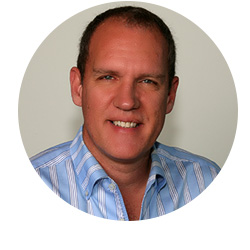 Michael Haines, Co-Founder & 13 Year AdWords Veteran
One afternoon, while growing up in the warm temperate college town of Gainesville Florida, my loving and well-meaning father unexpectedly flung the families television set into a nearby lake, proclaiming "real knowledge exists in books, not television!" I quickly got the message and soon developed a kinship with philosophy and science, dreaming of one day of altering the world in one way or the other. The internet revolution was still galaxies away at the time, but for me the writing was already on the wall.
After moving to Orlando, I got my first chance 30 years later in 2001 when the internet first began to appear on the horizon. One day, while trying to brainstorm a new business model using the still relatively untested internet, I wondered if selling air conditioning systems online would fly. After several days of research it became apparent that either there was tremendous opportunity or, none at all, as absolutely no one was offering them.
So began AC4Life.com. 13 years later this site is one of the oldest and most heavily trafficked consumer air conditioning and heating websites in the nation. I've lost count but the number of visitors to that site over the years is somewhere north of 17 million. Total revenue is in the neighborhood of $30 million. There is now an entire industry dedicated to web-based air conditioning/heating system sales.
I began using AdWords to drive traffic in 2002. My sites have received over 6 million clicks from both local and national Google AdWords campaigns and I credit a large portion of this online success to AdWords. I've  spent thousands of hours using the AdWords inteface to build my own online businesses.
I truly believe that the only true AdWords experts are those that learned the ropes on their own dime, not someone else's. I have a fondness for success stories and would love to hear yours. Or, if you have an idea for a business you'd like to discuss or simply have questions, I would love to chat."
To this day, my family and I look back fondly on our father's impromptu expulsion of the television set.
"Excerpt from The News, an HVAC industry trade magazine"
Haines first started selling heating and cooling items on eBay even before they had a category for it, and said the results were "almost immediate." When he started AC4Life.com in 2001, purchasing goods off the Internet, especially big-ticket items like air conditioners, was in its infancy.

For a limited time you can discover your AdWords marketing opportunities with

A free 20 minute AdWords marketing consultation.

Call Now! 407-459-8804
We work with businesses of all sizes to drive qualified website traffic while carefully measuring results & goals in order to provide a service with a strong focus on value and ROI.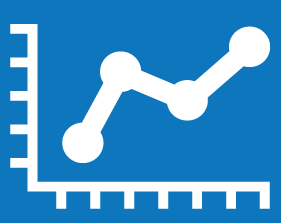 We are a boutique, results driven, paid search agency
We built two multi-million dollar companies through Adwords advertising alone.
Knowing that we are helping you achieve your business goals is what gets us out of bed in the morning
We are a team of business professionals first and foremost with a creative side and appetite for the constant revolving Internet marketing environment.
We love working with start ups and established businesses alike
We communicate fluently in multi-million dollar B2B as well as the B2C markets.
We bring real world experience to the table, not just a staff that is certified in the Adwords interface.
Our foundation is built around having successfully built 2 multi-million dollar companies using a website and Adwords advertising. We understand the pain's business owners are faced with everyday, from budgeting and time-management, to realizing a return on your investment.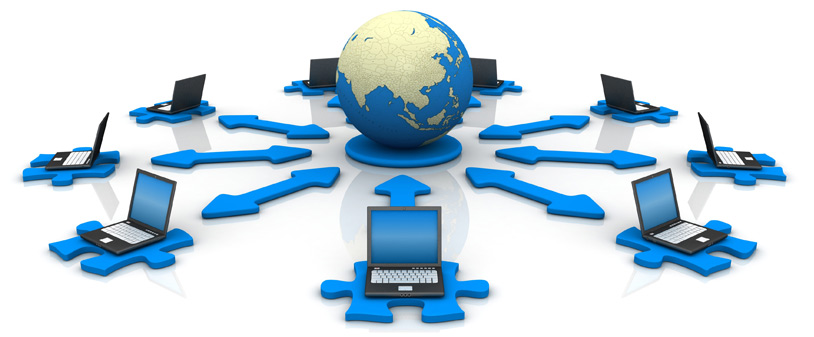 Our knowledge and expertise makes our agency the #1 choice for any company looking to hire a Paid Search Marketing firm.
We've personally spent over a million dollars on Adwords advertising and because of this experience and knowledge we help our clients avoid the pit-falls that so many companies experience with online advertising.
We understand the importance of a good relationship. One that is steeped in transparency, trust, honesty and open communication.
As part of our "success" formula, not only does the account manager have to be dedicated, but each client must also be willing to carve out a portion of their time to insure a successful outcome for both parties involved. Regretfully, we understand that not all partnerships are the right fit and we evaluate each prospect very carefully ensure a good fit.
Our ideal client has a basic understanding that paid search advertising is a commitment and must be willing to invest the time & resources necessary to produce effective and proven results.