HVAC SEO – How $79 Can Catapult Your Google Rankings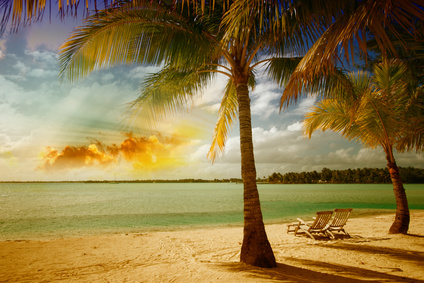 ---
When it comes to ranking your contractor website on Google, it can be a confusing and daunting task.
Fortunately, there are a few things practically anyone can do that will help elevate your rankings. One of the easiest is keeping your citation profiles accurate and up to date.
A Citation profile is simply a mention of your company's address and phone number on citation sites such as Yelp, Foursquare, Citysearch, etc. There are roughly 100 sites (or more) you will need to keep up to date, but unfortunately, this is not as simple as it appears.
I discovered an efficient way that I will go into further detail on within this article.

Why you MUST keep your citation profiles consistent and up to date
The reason this is so important is because Google and other search engines use these profiles to determine where you are located and how you can be contacted. If there are even minor variations in your profile from one site to the next, your search engine rankings can and will suffer.
Google assumes that if your address or contact information is inconsistent, searchers may have a difficult time finding or reaching you. So they simply pass you over in the rankings in favor of a competitor who has consistent profiles across the web.
For example, if you use the word "street" in one listing and "St." in another, this tiny deviation is an inconsistency to the search engines. When you are ready to begin updating your listings, begin with the contact information on your website. Then, assuming it's accurate, duplicate this exactly as shown on your website within your citation profile updates.
Watch for the use of periods and commas and ensure that the listings are identical from site to site.
How Citations can benefit your HVAC website
Citations get your name out and help customers locate your business

According to various studies, citations are a major element in local Google placement algorithms and can have a tremendous impact on your rankings
If you decide to tackle these listings yourself (which I don't recommend) be prepared to spend an average of about 6-10 minutes per citation site. If you are updating 50 sites (100 is better) plan to commit about 300 to 500 minutes (6-8 hours) for the job. Double that if you intend to do 100 sites.
I don't know about you but I have the attention span of a lemming and there is no way I'm spending that much time on such a tedious task.
Here's where my research got really weird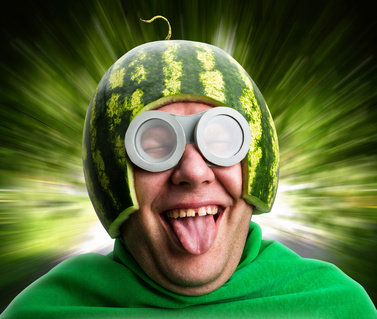 The entire citation industry seems to operate in full throttle reverse from what we as website owners are trying to accomplish. So, I invested some time researching why my listings never seem to stay consistent and just disappear a few months after I update them.
A sales rep at Yahoo told me there are 4 companies who go behind you and "update" your listings every few months, back to where they were when you began. In other words, they corrupt all your work by randomly removing or changing your updated listings at their discretion.
I couldn't find one person who could explain how this benefits a website operator in anything other than a negative way. Coincidentally, it turns out there is an entire industry dedicated to charging us to keep our listings "updated". Some of these "updaters" are well known names such as Yext.
Many of these firms charge $400-$500 per year (or more) to keep your listings up to date. And if you stop paying, your listings instantly revert back to the state they were in when you began. This seems like the deck is stacked against us but I did find a fairly simple workaround to these ridiculous fees.
I found a company called

Local Citation Builders

that will not only update your citation listings in over 100 sites, but will make sure you are listed in the top 15 or so most visited websites for just $79.
Here's how they describe it on their website:
Unlike other "affordable" citation companies, we DO put you in the top 15-20 high authority sites that Google LOVES.

(Their website says they've recently upgraded this to 30 authority sites.)

Bang for your buck – No one else in the industry can provide the same quality for a similar price

100% U.S.A. ownership and support team – we pride ourselves on happy customers!
Disclosure – I have no affiliation with this site and receive no compensation from them. I did recently sign up with them as a referral from an SEO expert that I work with and found their service to be surprisingly prompt and efficient.
What I really liked was the pricing was more than fair and I was assigned a rep who was responsive and helpful. Years ago, when I entered my citations for the very first time, I resisted paying anyone and did the work myself. But paying $79 and saving 12 to 18 hours of work was a complete no-brainer for me.
At this early stage of my relationship I can't tell how long my listings will remain accurate but I will know in 6-12 months.
Just 3 days after I signed up, they emailed me a spreadsheet listing all of my company's citation profiles they updated along with the status of each listing:
 
There were exactly 30 of the "authority" sites and 90 other listings that were shown on the spreadsheet.
I may have to manually check these sites and update errors myself over time, but that is relatively easy compared to entering all the profiles from scratch. Even if I have to pay this $79 fee once a year, it's certainly worth it to me.
When you begin, make sure your website and Google Plus information is identical and accurate. Then, duplicate this profile among the other citation sites.
Have You just about given up on ever having a successful website?
Does your online competition seem to have a huge competitive edge?
Is running your business and trying to be an online marketer just too much?
CHECK OUT MY ADVANCED RANKING SYSTEM
The Only 100% Done-For-You Website Ranking System Designed to Implement Proven Strategies That I Have Personally Used To Generate $40,000,000 in Sales from 17,000,000 Visitors
---
This article is written by Michael Haines, the founder of AC Direct, the oldest and most visited HVAC e-commerce site in the country. Michael has generated over $40,000,000 in HVAC revenue using web based marketing from this and other sites, including local service and installation sites.
His websites have generated over 17,000,000 visitors and were featured in the INC 5000 list of fastest growing companies in America, 2 years in a row.
Please contact us directly at:
407-459-8804 or email info@TripleYourClicks.com.com
Related posts